---
---
---
PAY WHAT YOU CAN
6€ - 8€
Tickets are only available at the venue's ticket desk.

Cinema Nova's opens 30min before the screening.
---
---
This year, BxlPFF and SNAP are teaming up for an edition that celebrates resistance! From sex work to trans parenthood, menstruation, and non-normative penetration, this opening night offers a series of short films that challenge patriarchal norms with pride, strength, and poetry.

Fueled by a rage that she transforms into orgiastic energy, Hanna Schaich invites us to cum from a collective feminist body. Abcde Flash joyfully explores the relationship to her menstrual cycle, which is still too often linked to its reproductive and sacred dimension, or, ironically, to shame and taboo. The duo Amelle & Mantra Watsa demonstrates how sex work can become a form of reparation, and in the face of increasingly marked transphobic movements, AORTA provides comfort through the pregnancy experience of a trans/non-binary couple. Two futuristic queer works invite us to a possible (sur)real: Lasse Långström takes us on a sexual opera on Venus, while George Pedrosa's science fiction plunges us into an exciting dream of mutant bodies inventing other types of pleasure. Finally, two documentaries gently highlight the sexuality of elderly people, which is often considered perverse and taboo. While Nicky Lapierre and Noux Beetch tenderly follow a dissident octogenarian couple, Jan Soldat observes two sexagenarians living an anonymous encounter with complicity.

No matter what challenges time may hold for us, to cum and to make others cum is our ode to life, our challenge to all norms!


---
Cum as you are

Hanna Schaich / DE / 2022 / 12min / DCP / ENG ST FR

---
🇧🇪 Brussels Premiere
---
What if the anger of all fighters, who live in existing and past patriarchal structures, who had to endure them, who suffered from them or have come to death by them, what if that anger became an overwhelming, transforming energy turning us into freed, unadjusted and loud people, ready for a positive change? Then we fight for uncompromised being. For love freed from shame. For life as it could be. Alive orgiastically.

---
---
Amelle

Mantra Watsa / BE / 2023 / 20min / DCP / FR ST EN

---
🚧 Work in progress
---
Amelle, a sex-worker, is reclaiming her body and mind against trauma. The film traverse both outside and within her body to map her experience of love and intimacy - while on the job or at home - and witness her healing.

---
---
Another Beautiful Creature

Mahx Capacit / USA/ 2020 / 15min / ENG ST FR

---
"Trans reproduction is the most beautiful thing."

Part documentary, part queer porn, Another Beautiful Creature captures moments of discovery and growth that surround one trans/nonbinary couple's experience of pregnancy during the coronavirus pandemic. Interviews and an intimate encounter bring us into the world of 8-month pregnant Jasper Lowe (he/they) and partner Poodle Mixx (they/them). The couple discusses their shifting relationships to gender and self, Jasper's evolving body, and fucking while pregnant.

---
---
Grace

Abcde Flash / CH / 2022 / 6min / ENG ST FR

---
TW: Blood, needles.

---
'Grace.' is an ode to abcde Flash's understanding of her cycle and herself. By accepting each phase for what it is, she's transformed this never-ending experience of highs and lows into a most reliable routine: a cycle that, like clockwork, she knows she can count on.

---
---
---
---
---
Time to grab a drink at the basement bar, go to the toilet and get ready for round two!
---
---
---
Blind date
Jan Soldat / DE, AT / 2021 / 12 min / DE ST FR/EN

---
🇧🇪 Belgian Premiere

---
A blind date of three. Two in front of and one behind the camera.


---
---
Casa de Bonecas
George Pedrosa / BR / 2023 / 15 min / PT ST FR/EN

---
🇧🇪 Belgian Premiere

---
Us, three immaterial prophets of pink which seduce with glistening bodies and dark desires. We'll always be inside of each other's heart. Day by day we mutate and get way stronger.

---
---
The Lesbian Alien Darkroom Fisting Operetta On Venus

The homosex film syndicate of precarious avantgarde artists / SW, DE / 2023 / 8min / SW ST FR/EN
---
🚧 Work in progress
---
The angels have given the Captain of the Sea Butches the holy assignment to travel to a lesbian bar on Venus to get hold of the strongest vibrator in the whole universe - the weapon needed in the fight to destroy the phallic of the evil gentrifiers. But to get to the vibrator she first has to offer her hands to the two terrifying and tempting Tentacle Femmes, and they just invited her to the darkroom…
From the erotic fantasy musical WE ARE BORN FEMME, a feature currently under production.
If you wanna contribute or get in contact:
mail:
poststruktur@yahoo.se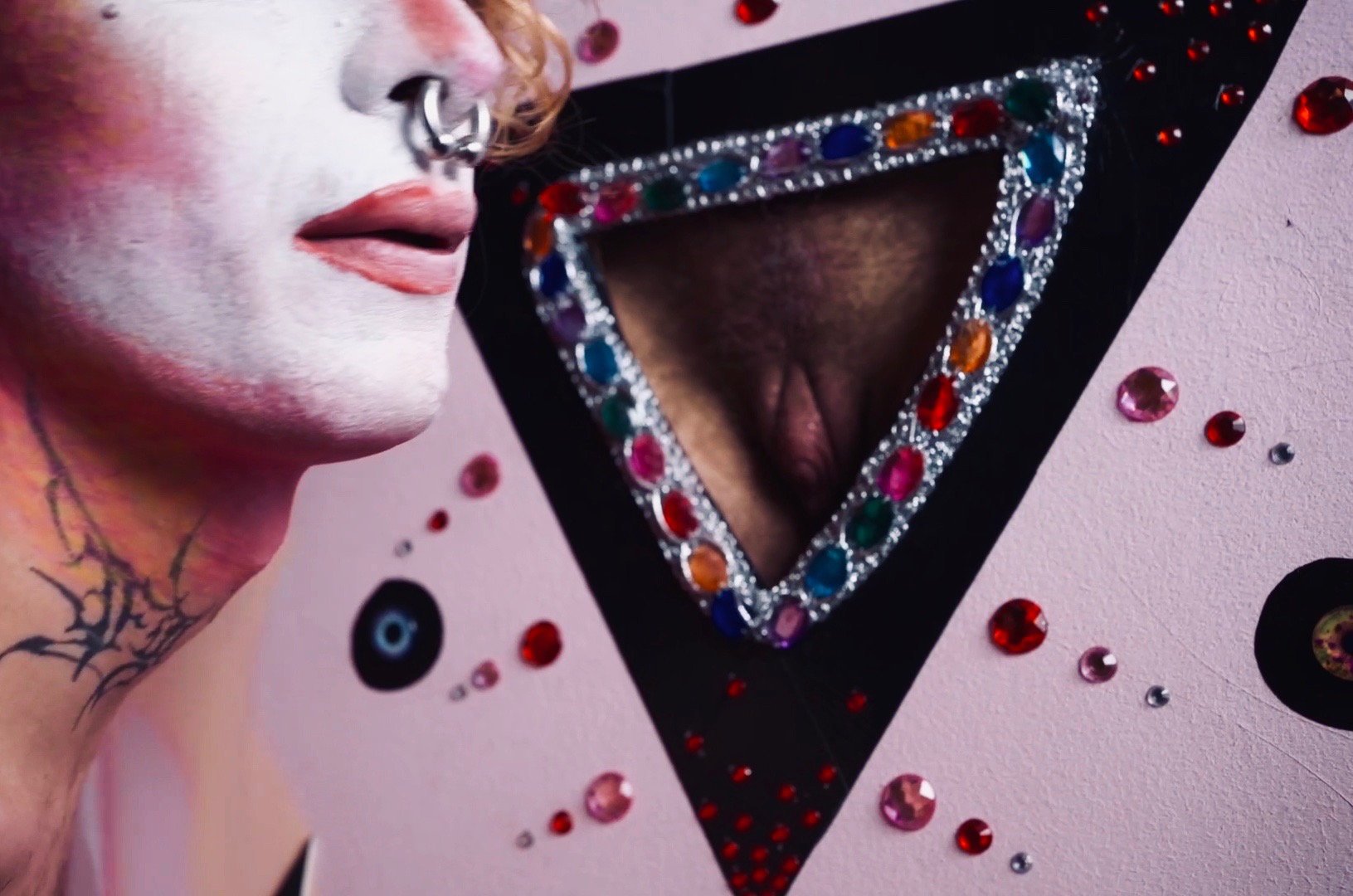 ---
---
Old stuff never dies
Nicky Lapierre & Noux Beetch / BE / 2023 / 20min / FR ST EN

---
🚧 Work in progress

---
OLD STUFF NEVER DIES is about an octogenarian couple whos sexual life is more than active. Since their meeting in the 1950s until 2023, they retrace years of deviance and pleasure. Between tenderness, caring moment and spanking sessions to send to their domina, we share with them some boiling hot anecdotes and a jasmine tea.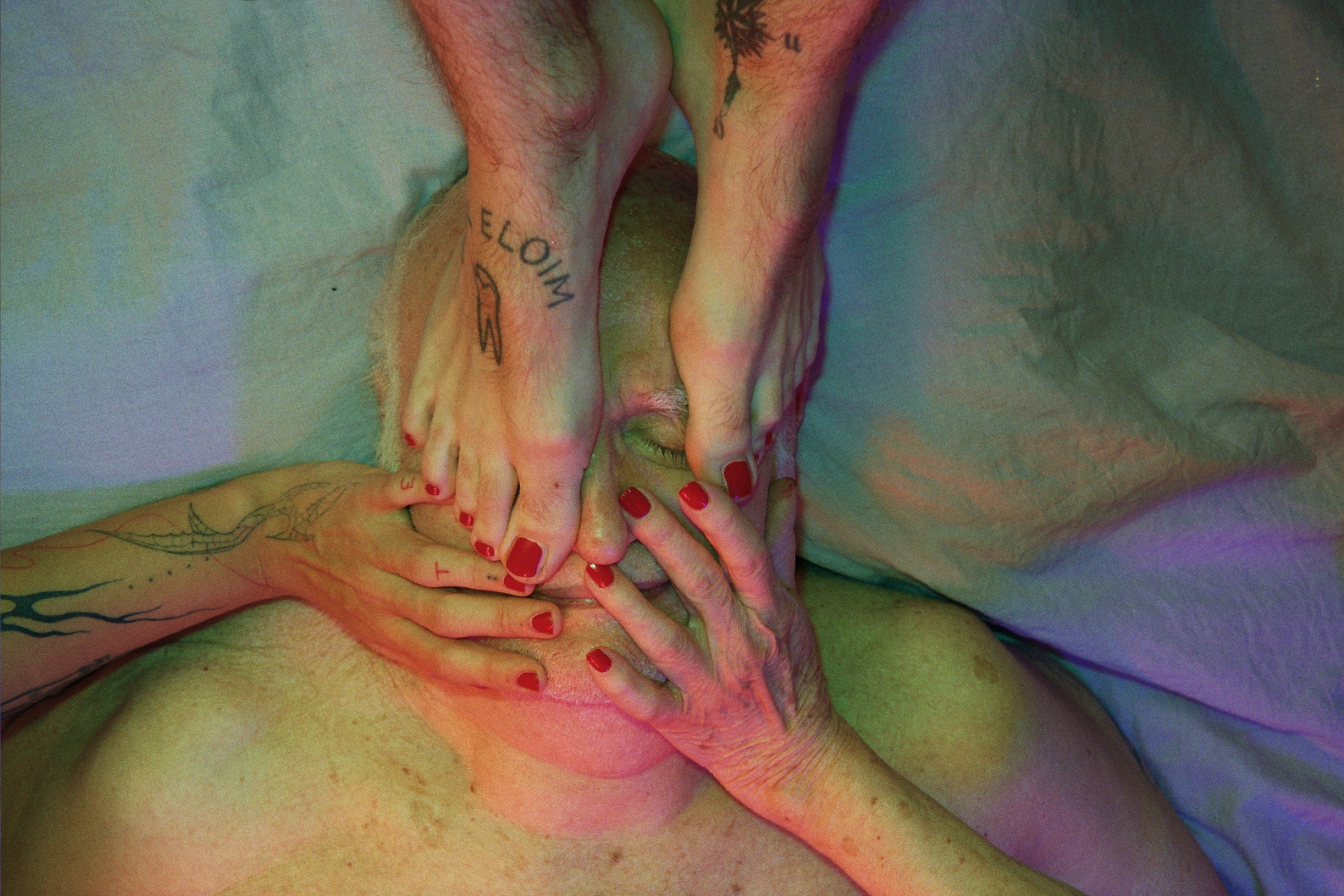 ---
---