---
PERFS PUTES NIGHT: WHORES ARE BEAUTIFUL
Saturday, 06.05
20h - Beursschouwburg
Gouden Zaal︎Performances
---
---
⌚︎ 120min
---
PERFS PUTES nights are characteristic events of SNAP. They aim to provide a space for sex workers to experiment with direct public expression, whether they are beginners or experienced performers. Most of the performances presented at this event will be shown for the first time, with their fragility and sincerity, and their potential to transform imaginaries. Because the prevailing narratives about sex work are still largely confined to invisibility or stereotype, melodrama or excitement, about fifteen sex workers take the stage tonight to expose their stories and bodies in action. The open doors are complex, funny, poetic, and moving. Of course. We will not stop saying it: sex workers are precious, their life choices are bold and courageous. Whores are beautiful.
2 make you afraid
Butchibou
---
"2 make you afraid" is a performance of the body - where the process of societys' determination on the latter is fucked up. breaking the tabou on desire, sex work, self-sensuality, hypersexualization, sexual violence and queerness in all of it.

butchibou dances & bends ovA your heart. cancer moon ascendant in HOE, he'll make you freak out …- get ready for your overdose of hot vulnerability, soft butch(ering) and bad-ass sensuality.

© Dgin de Marbre
---
---
Muscles in Motion

Tischa The Tigress
---
Muscles in Motion is a burlesque style creative dance performance that exhibits the true beauty and strength of the female physique in its most muscular form. The intended message of the performance via song and creative dance is to celebrate and embrace ones authentic self as well as making the statement that woman do not have to choose between being strong and beautiful. They can indeed be both and be proud of it! The artist states that "Muscles in Motion is the her way of showing her femininity through my muscularity."
*Tischa also performs on Friday at 21h with her Power Of Pussy Culture performance. Check the program here ↗

---
Tischa Thomas, AKA The Tigress, Is originally a U.S. expat from New York City currently living in Berlin Germany since 2019. Formally competing as a world class professional athlete, ranking 3rd in the sport of woman's bodybuilding, Tischa decided to retire as an athlete from the sport of bodybuilding and persue her interest as an artist in the art of bodybuilding. Now, as a creative dance performing artist, Tischa, a 53 year old mother of 3 adult children and 9 grandchildren, has exchanging one stage for another and uses her body as her artistic medium to express her message. Her bold performance has continued to challenge, tear down, and destroy all social norms of beauty standards and negative stereotypes of how woman should be expected to look, act, and carry themselves in today's society.
Tischa's performances, Muscles In Motion and P.O.P Culture, has inspired both women and men to dare to embrace their true authentic selves and to be unapologetically proud of it!!!
---
---
Held Like A Pigeon
Kami Million
---
Held Like A Pigeon speaks on the complexity of identifying as a sex-worker. There is a tension between the search for anonymity yet wanting to be recognized. As a sex- worker there can be a vital need of staying anonymous. A daily act of hiding only to protect one's safety. The personal history of Kami's grandfather who was a pigeon fancier became a threat of inspiration from which Kami started looking at pigeons as relatives. As a species that carries hate, hang out together, stick together and make precarious but practical nests that won't break but are fragile. The pigeon experience might have more to do with SW-experience then foreseen.

---
---
It's never going to fit

Romy Alizée
---
A vaginal text on the experience of being the center of attention, in the context of a pornographic photoshoot. The photographer is not the one expressing themselves here.


---
Photographer, performer, actress, director, and autodidact Romy Alizée didn't attend art school but instead studied theater and gained experience through various other training programs. Originally a model exclusively for male photographers, she quickly seized control of photography to tell a subjective story of lesbian emancipation, desire, and identity, centered around her own image and that of her community.

---
---
A Paid Love Story
Victoria Jadot // @noixdekadjou_
---
"Plunge me into this fire
Oh I beg of you
The one that by chance but definitely not by play
Reopened me to the pleasures of life"

Client Franck - 8:50 PM - May 26th, 2022
In the intimacy of a hotel room, we share our two sides experiences of doing sex work. He speaks, I dance. Thoughts, desire, fear, vulnerability, and poetry. This is a paid love story.
© Jeanne Lucas

---
---
The Lament of the Aggressor
L'Albatrice
---
It's the story of a monologue pretending to be a dialogue, of a clumsy attempt at redemption. It's my story, but it's also a universal story. I realized this by listening to other aggressors. They have reasons, mitigating circumstances. This is the lament of the aggressor. Trigger warning: sexual assault.


---
L'Albatrice identifies as a politicized DominArtist. Among their accomplishments, they co-founded the association Erosticratie, the festival EroSphère, the SubSpace games, and the School of Sadistic Arts. (A performance by and with L'Albatrice/Directed by Joseph Ling/Sound arrangements by David Pomlait)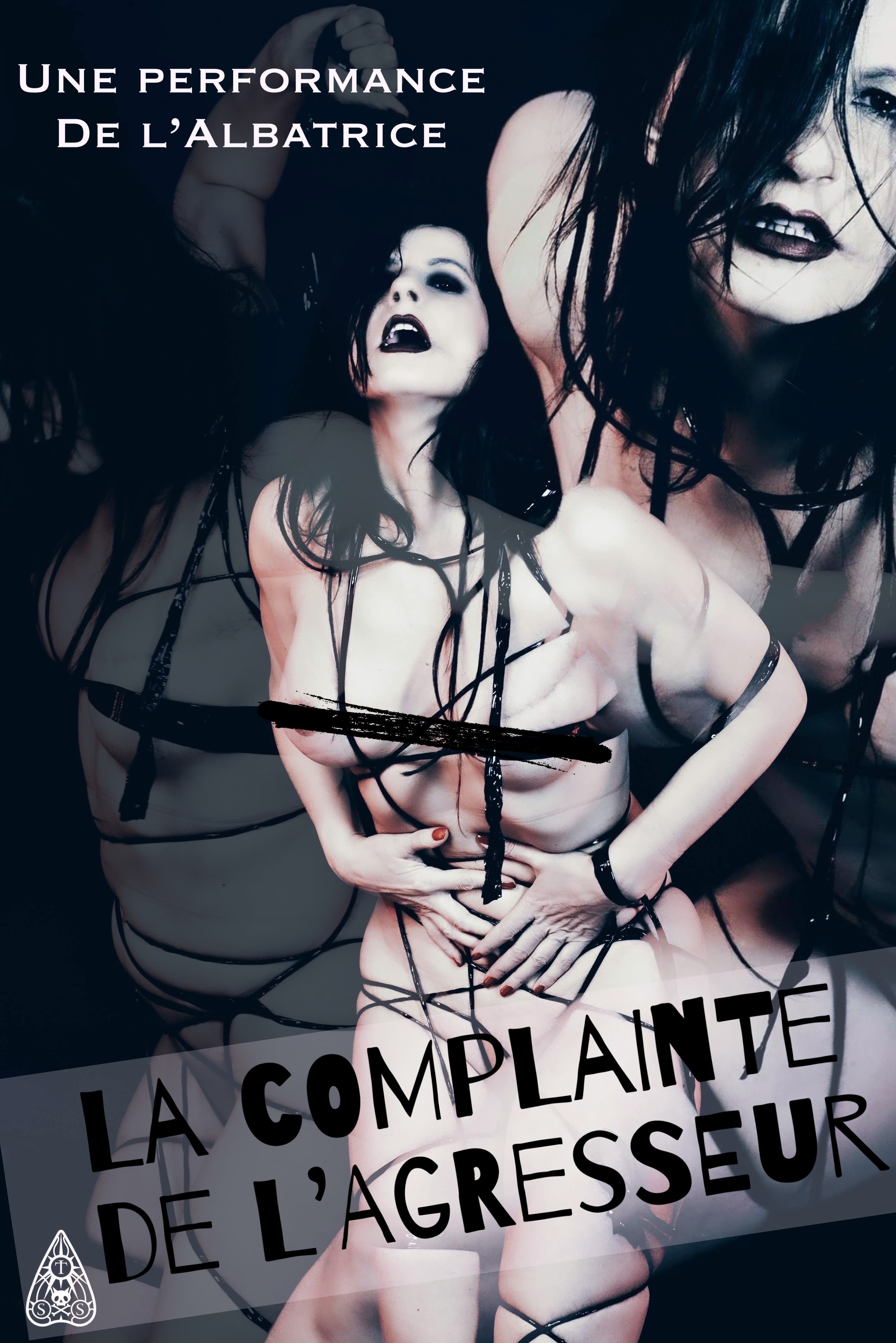 ---
---
Deep (T)issues

Lise Facette & Béton Mouillé
---
Lise Facette is a circus artist and Béton Mouillé is a performer. Together, they present an excerpt from Deep (T)issues, a mirrored performance questioning the limits of the moving body, in pain as well as in poetry.

© Lili Barletta
---
---
Le Bal des Putes

Malena, Tehamour, and Lucy Kata
---
Three sluts get ready for the night and discuss the radical love they have for their bodies. Malena is about to have her first client. Lucy and Tehamour share their work stories while Malena counts the money she needs to continue affirming her gender.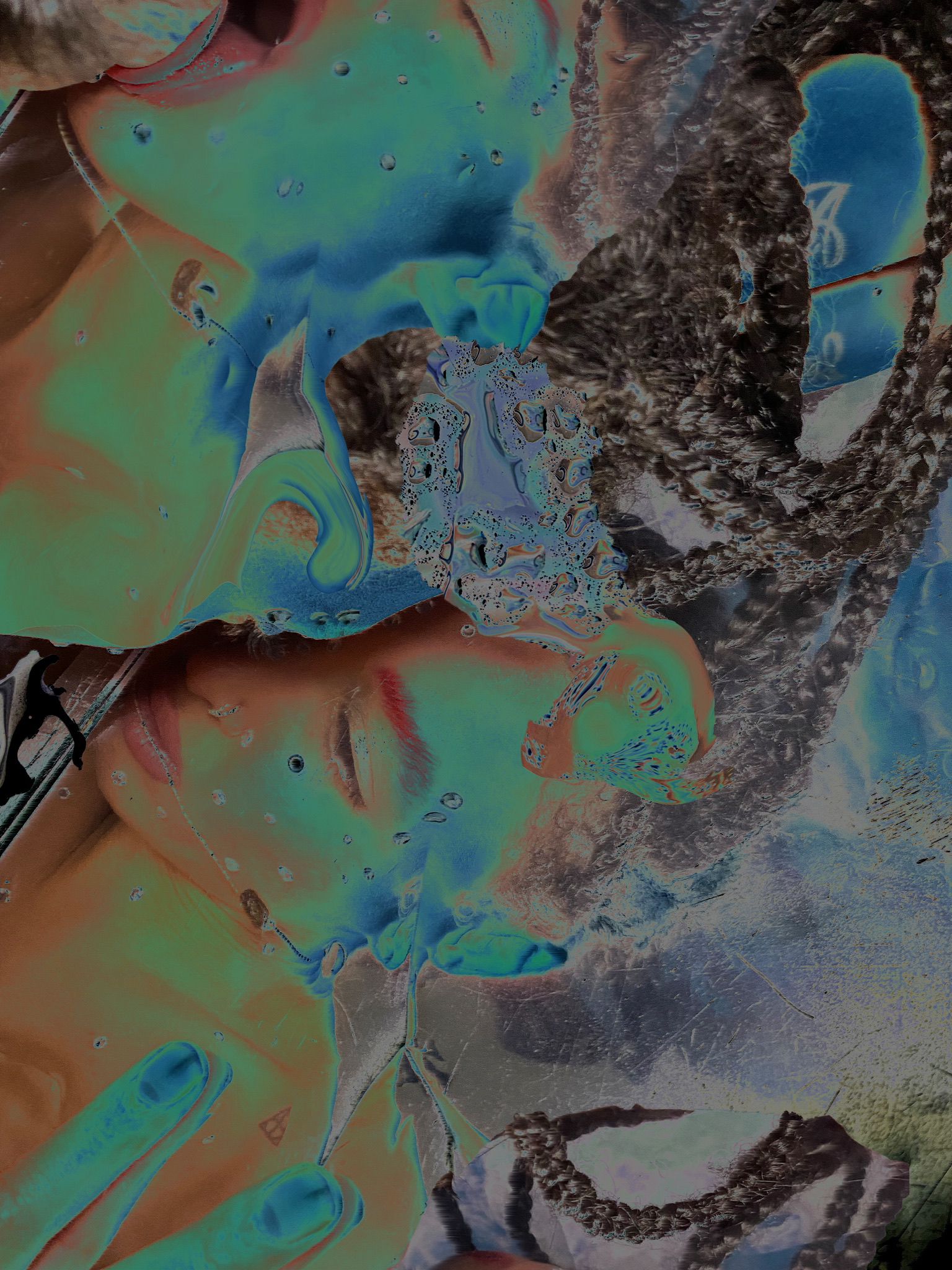 ---