PORN MARKET
Friday, 05 May to Saturday, 6 May 2023
All day - Beursschouwburg
︎Fair
---
---
---
Organised by: Zyle

---
Want to leave the festival with a kinky souvenir? Come visit our X-MARKET! We showcase local creators who offer a variety of hot products, including textile screen prints, prints and fanzines, harnesses, jewelry, and sextoys. And because information is also sexy, there will also be association stands and a selection of books on the theme of sexuality. Finally, it's also an opportunity to get a tattoo!

Make sure to bring cash!

---
Météore Bookstore
@librairie_meteores
---
The bookstore was established in September 2020 due to the observation that new urban development plans were causing the disappearance of places where people could relax and socialize outside their daily routine. Although people often visit bookstores in the city, some find books either too fancy or bookstores too focused on sales. Météores aims to address this gap by providing a space not only for finding books but also for socializing, including a bar, café, movie theater, and concert hall. Here, you'll find not only book, but moments shared together.

---
---
Screen Printing stands
---
Live Screen Printing
@lesimprimeurs1060
---
The live screen printing booth is a space where you can personalize your own cotton textile or choose from the selection of crop tops, t-shirts, sweatshirts... available at the booth. The visuals offered have been created by the artists and sex workers Amelle, Seb, and Laëtitia, whose works can also be found at the Illustrator booth.

---
---
Illustration and tattoo stands
---
---
Amelle
@amelleeeeeee_

---
After stopping her studies in comics at St-Luc, Amelle started to create a docu-fiction about healing trauma through sex work. Illustrator and actor, her favorite themes are sex work, love and queer identity.

---
---
---
Seb aka Wild Mongrel
@wild_mongrel
---
Seb, aka Wild Mongrel, is a comic book autor / illustrator / game designer / sex worker based in Brussels. Inspired by furries, bara and erotic fan art, his universe merges an enchanted forest with a cruising spot.

---
---
---
Laetitia
@laetitia_dedieu_bd
---
Laetitia is 23 years old, she studies comics in Brussels and is TDS on the side. On her insta account @laetitia_dedieu_bd, she publishes comics and illustrations in which she shares her experiences of precariousness, mental health, the ecological crisis, TDS and queer relationships.

---
---
---
Klou
@klou_bagarre
---
Klou changes bodies with tattoos and creates stories with drawings. They create a unique style that is honest yet poetic, queer yet rebellious. They use only black and white and don't hold back.


---
---
---
Zyle
@songebestial
---
Zyle is a sex worker in Brussels and also a self-taught illustrator and comic artist. Her works are often populated by hybrid and partially nude creatures that are half wild and half protective, accompanied by poetic and naive texts. She also likes to organize events with her colleagues from the sex industry or illustration.


---
---
---
---
L'encastrable de Mac Coco
@mac_coco

---
Performer-ceramic artist from Paris, based in Brussels and MAMA of @fatsabbats

---
---
---
TheyRiel
@theyriel
---
TheyRiel is an inclusive and non-gendered accessory brand. Everything is handmade and tailored to all sizes and genders. They offer chokers, harnesses, nippies, bags, and hats in bright colors, holographic or animal prints. They also create illustrations with activist or wizard themes.

To discover their universe and online shop, visit @theyriel or https://www.etsy.com/shop/TheyRielShop.

---
© Anne Sophie Guillet.
---
---
Caro's Kinky Creations
@caroskinkycreations
---
Caro is a queer and non-binary creator of custom handmade leather body accessories that are not made from animal materials. Dive into their kinky, BDSM, techno universe, but also soft and sensual.
---
---
---
---
Alias
---
Since 2009, Alias has been providing support to men and transgender individuals who practice prostitution.
---
---
---
Espace p

---
Espace P has been offering free and anonymous services to sex workers for over 30 years.

---
---
---
UTSOPI

---
UTSOPI is the first self-organized collective of sex workers in Belgium, promoting empowerment and autonomy.
---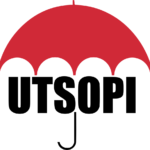 ---
---