---
Saturday, 06.05
23h - Barrio
︎Party
---
10€
Tickets will be available at Cinema Nova, Cinema Aventure and Beursschouwburg during the festival.

There is no presales available. There won't be tickets available at the party.

BRING CASH! THE VENUE DON'T ACCEPT CARDS.
The party is forbidden for under 18 years old.
The venue is not addapted to people with limited mobility.
---
⌚︎ 23h-7h
---
For this PORNY NIGHT, we leave the screens to go IRL and invite you to a party where joy and sexuality blend in all spaces: in the porn room on the dance floor, you chose!
All night long, DJs and the sexy atmosphere will invite you to allow yourself the unthinkable: let's be naked, let's be sexy, let's be horny, and let's collectively celebrate the power of being bodies!
Dress code:
Because the party is crazier if everyone plays a part of the scenario, we ask you to come in an outfit that you feel sexy in! This can be kinky, fantastic, crazy as fuck, or just partial or full nudity as long as it's not just an everyday casual wear. A changing room will be available on site!

This party is aimed to be a safer, festive and inclusive space whose principles are:
All gender & sexualities welcome

Sexuality is allowed and welcome, but sexuality is not mandatory.

No sexist, racist, fatphobic, agist, transphobic or whorephobic behavior or comments will be tolerated.
This is an inclusive and welcoming place, which means that:

✵ Every body type, every fetish, over-the-top looks and of course, all gender expressions and fluidities are welcomed.
✵ Nudity is accepted everywhere.
✵ This is a sexpositive place. That means that we are open to sexual interactions and we invite people to explore their sexualities with the consent and boundaries of every person involved.
Please, read the Charter of Values before coming to the party. You can access it
here︎︎︎ in english
, and
here︎︎︎ in french
.
Sophew
---
23h-1h

---
"I have been in search of practices grounded in a present and generous sense of place. Insofar as dance+music are concerned, I believe they are experiments against individuation, moments to collapse the fantasy of self-containment. To dance is to become permeable, to become simultaneously farthest from and closest to oneself. To see dance as becoming is to conceive the body as alchemic; it can transform and transform and never fossilise. I wish for the music I play to carry magic, movement and joy. For this edition with the Porn Film Festival, I will play a mix of sweeping but sexy bass-lines — breaks, percussions — for all the dancers out there."

---
---
EDNA

---
1h-3h

---
edna plays it fast and loud but keeps it bouncy and sexy by blending rhythms and genres. She weaves in and out and around techno, club music and old school tribe. Her music depicts and talks about what she lives and explores in the party scene: stasis, ecstasy, kink, joy of being alive... The atmosphere she creates is dynamic and sensual, and invites to let go and follow the ever-increasing tempo.

---
Stella K
---
3h-5h

---
Stella K is a DJ and multi-disciplinary artist based between Brussels and Paris. She navigates through avant-garde electronic dance music, with a strong taste for hardcore genres and a varied selection of breakbeats. Her mixes are at the border between very energetic rhythm games and catchy melodies.
---
creep.exe
---
5h-7h

---
creep.exe goes from body music, deconstructed club, slutty breaks, restless footwork and prefers to define her music by emotions rather than genres. She marks her debut in the French's DIY punk scene, with a practice focused on electro-acoustic composition. Her dance oriented sets are colored by alien textures, showing the everevolving mutations on the club music scene.


---
Selva

---
Selva is an illusion, an apparition that bursts out of the Andes like water from rocks. A majestic creature eager for revenge.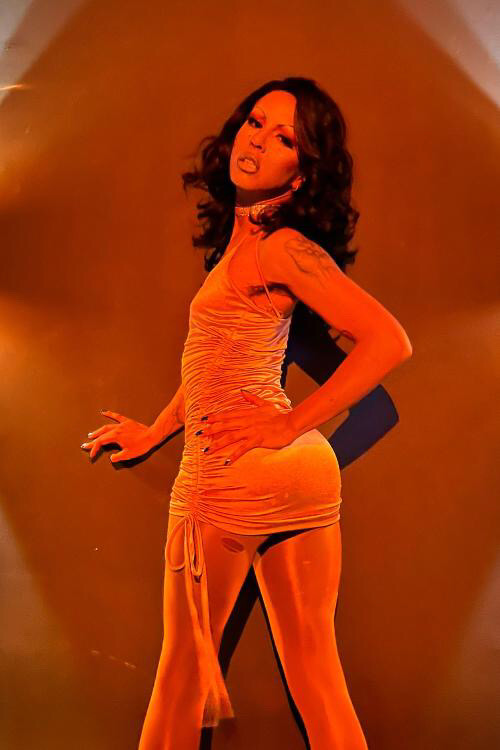 ---
---
Violente Violette
---
Violente Violette is a queer creature that is often naked. A comedian and singer, they have been wandering the Parisian drag stages for 3 years, and co-created the cabaret Music'whore. Recently, they became an enraged sex worker and a baby stripper, and also co-created the Queers sluts club, a strip club night without straight people in Paris.

---
---
Manifxxxst aqua sensible
---
Manifxxxst aqua sensible is a vulgar and poetic ritual. A living, wet and loving audio porn. An insolent poem that doesn't want to convince you but to touch. A manifesto that advocates empathy as a vector of radicality. A margin of error to remain porous, penetrable by everything that will never stop flowing: female ejaculation, sap, tears, and rain.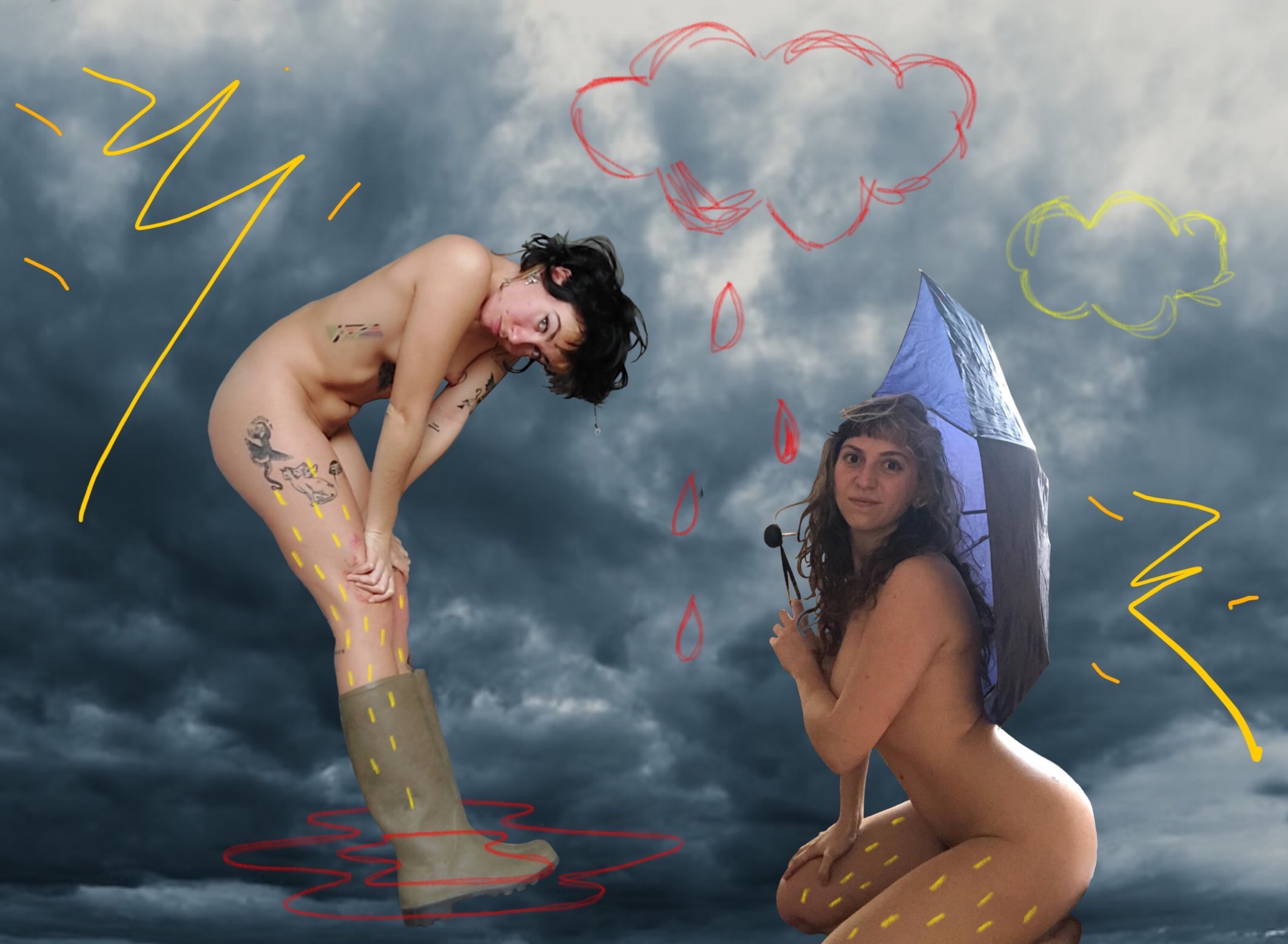 ---
---