---
SCHMANG BANG
Saturday, 06.04
17h - Cinema Aventure
Salle 2︎Shorts
---
---
⌚︎ 79min
---
Let's be honest, everybody has already fantasised about fucking more than one person. Would it be with two, three, four… The idea is the same: how to create a collective sexual energy, enjoying and respecting the bodies, desires and fantasies of everybody involved? How to think of pleasure outside of the dichotomy of the duo? In the acrobatic intimacy of a club's restroom, in an orgiastic cry of feminist resistance, under the gaze of a photographer subverting the male gaze, during voluptuous wanderings in search of pleasure or on the occasion of a surprise birthday, any opportunity is good to (re)discover the joys of group sex!
---
---
---
Need

Jonnah Bron / NL / 2022 / 16min / EN ST FR

---
🇧🇪Brussels Premiere
---
A sensual film about a world of sexual freedom and safety. Images, sound and movement coalesce in a luscious choreography. need, a stylish film by Jonnah Bron, is about consent, desire, intimacy and experiment. People wander through various rooms, where they meet, explore and touch one another.movie, it becomes harder to keep his new profession a secret.
---
---
Babygirl's Big Bang

Mahx Capacity / USA / 2022 / 15min / DCP / EN ST FR

---
Manon Praline is turning 40 and for her birthday, her sweet and sadistic Leather Family planned a very special celebration. Seven eager tops await their precious babygurl--eager to devour her like cake with their hands, mouths, tools, and toys. Manon thanks her family profusely as they each take their turn wishing her a very happy birthday.
---
---
Klappe

Matt Lambert / DE / 2022 / 18min / DCP / EN ST FR

---
🇧🇪Belgian Premiere
---
An ode to club toilet cruising and the inversion of intimacy experienced so often in queer relationships – fuck first, then friendship.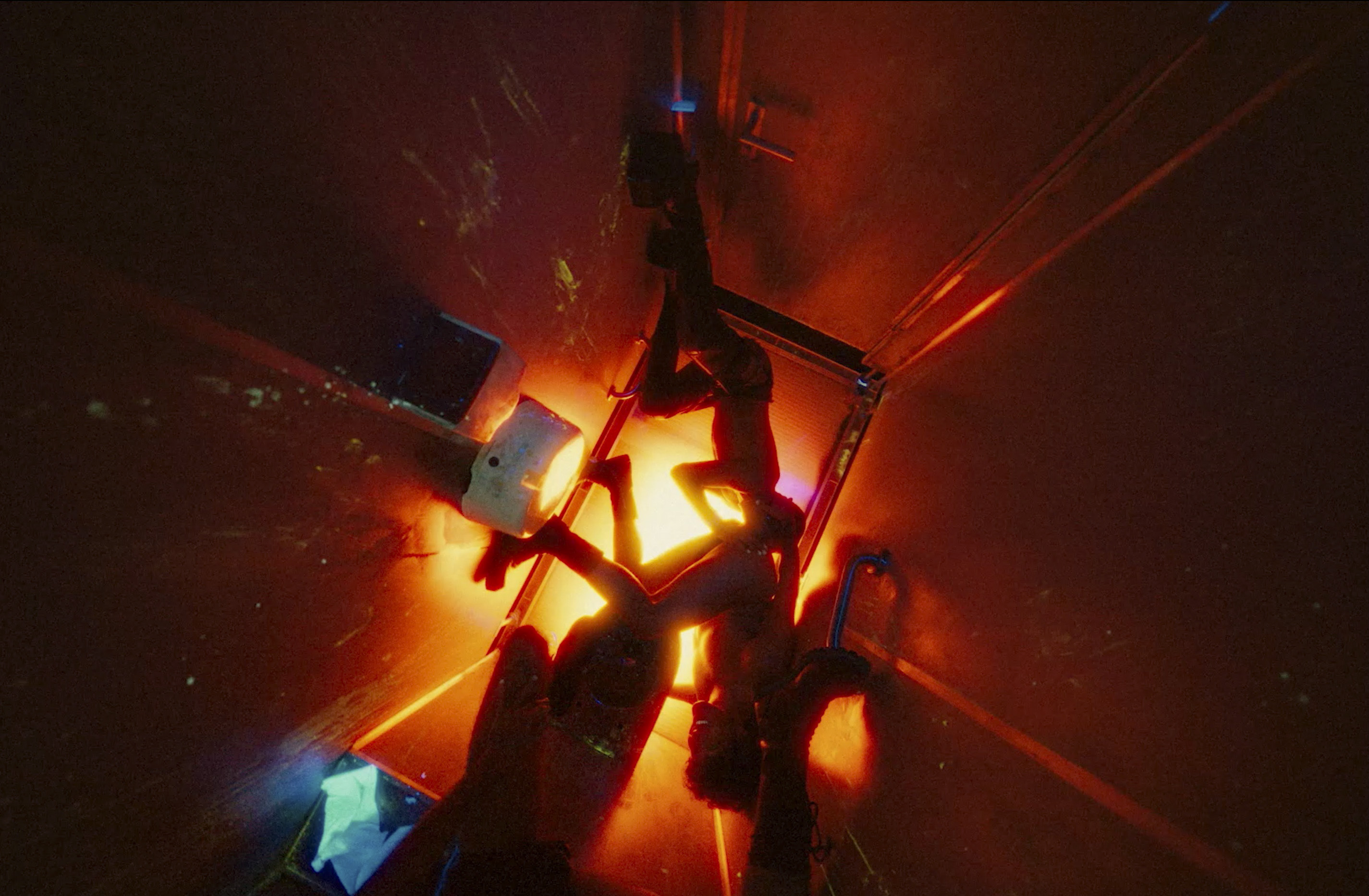 ---
---
Bang Click Bang

HardWerk: Paulita Pappel & Rod Wyler / DE / 2021 / 17min / DCP / EN ST FR

---
🇧🇪Belgian Premiere

---
Inspired by the sexploitation films of Russ Meyers and Michelangelo Antonioni's Blow Up (1966), HardWerk's latest gang bang is a slow burning subversion of cinematic tropes that finds the carnal in the camp and the sumptuous in the sleaze. For her first ever gang bang and first facial on film, lead performer Maria Riot and the filmmakers reimagined the figure of the bossy (and generally male) photographer with a much-needed shift on the gender axis, so allowing Maria to take the lead in quite literally staging her own fantasy. Here, the line between object, subject and artist can become blurred; men in all their exaggerated machismo can become eager playthings, and the directive cannot go unheeded: look at me.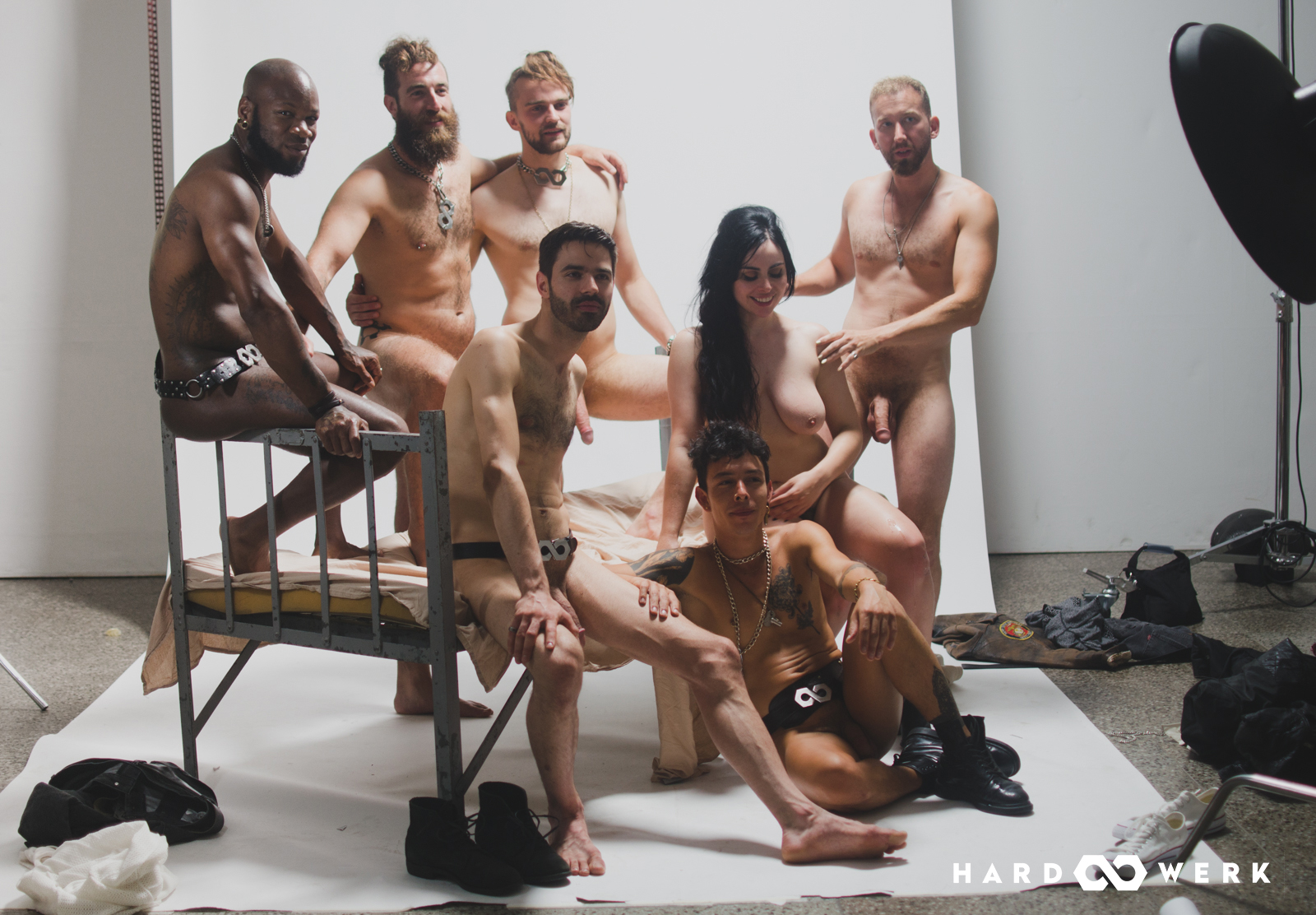 ---
---
Cum as you are

Hanna Schaich / DE / 2022 / 12min / DCP / EN ST FR

---
🇧🇪Brussels Premiere
---
What if the anger of all fighters, who live in existing and past patriarchal structures, who had to endure them, who suffered from them or have come to death by them, what if that anger became an overwhelming, transforming energy turning us into freed, unadjusted and loud people, ready for a positive change? Then we fight for uncompromised being. For love freed from shame. For life as it could be. Alive orgiastically.
---
---