---
SCI-FI
Sunday, 24.04
17h - Cinema Aventure
Salle 1︎Shorts
---
---
---
Discovery

dir. Nora Smith
CH / 2021 / 13min / ENG ST FR


DISCOVERY is about coalescence and moistness. Two creatures explores each others bodies in a passionate ritual where tongues dissolve into the skin.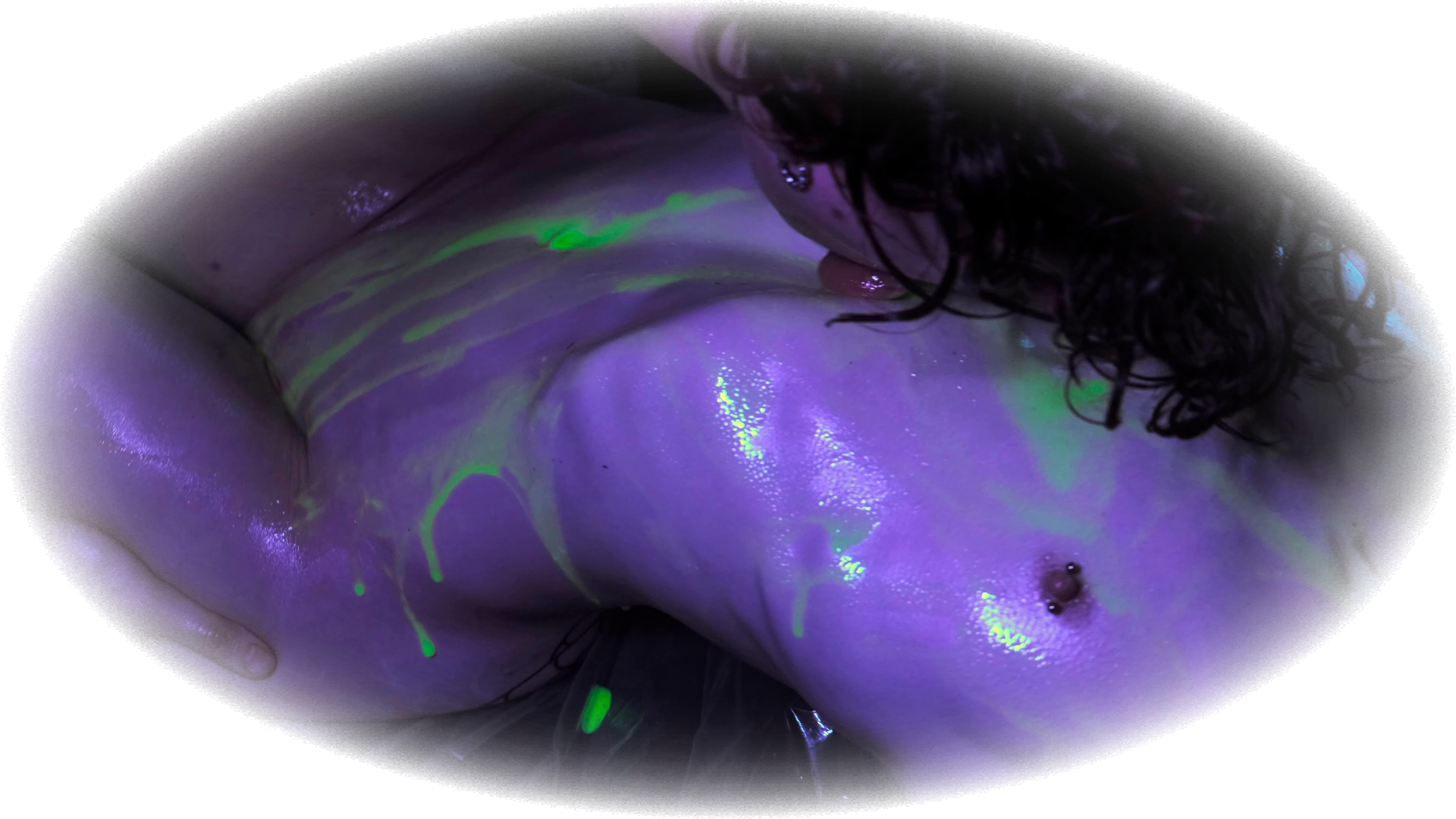 ---
Fudliaks! Tear the sexes apart!
dir. Jasmin Hagendorfer
AT / 2021 / 13min / DE ST FR/ENG


This hyper-intersectional film is an amalgam of sci-fi creature-flick, campy music video, grotesque comedy, agitprop flick against heterocentric research as well as (soft-)pornographic subversive statement. "FUDLIAKS! Tear the sexes apart!" is set in an undefined present, in a mysterious laboratory: the Institute for Gender Normalisation. The research subject of this neoconservative think tank: the scientific underpinnings of conventional heteronormative bodies and biologically binary genders. But a new research series turns all that on its head!
---
Nina and the Robots
dir. Cindy Coutant
FR/ 2020 / 19min / FR ST ENG

The breath of the machine fills the air, where the singing can flow. Nina stands in front of the wiggling robot. The soft bodies measure up themselves, sometimes harmonise. The breaths dilate the organs.
---
Progressive Touch

dir. Michael Portnoy
AT, NL / 2020 / 13min / NO DIAL


Can you fuck to an irregular beat? Progressive Touch depicts three futuristic, absurdist love scenes in which the goal is to "improve" sex by complicating its rhythm and choreography. Sex as dance as comedy. Enacted by three real life couples, the dancers' every explicit move is synchronized to the propulsive, unpredictable score which borrows elements from progressive rock, trap, and math metal.

"hilarious, sexy and joyful" - The Guardian
---
---