---
XPERIMENTAL
Friday, 05.05
19h - Cinema Aventure
Salle 2︎Shorts
---
PAY WHAT YOU CAN
6€ - 8€
Presales out soon
---
⌚︎ 63min
---
A screening to contemplate the cinematic desire that thrives beyond the codes established by the hegemony of gaze, narrative, and genre codes. How can we excite outside of representation and beyond narrative norms? How do the representation of sex and cinematic experimentation become a driving force for imagination, curiosity, and the creation of fantasies? How can it be porn without the normative codes of a 100 years old industry?
Tangled into archive films and lost pornographic rolls, a director fantasises about a porn actress's faith. How can mediatic images fuel our fetishes, even though we can desire, and at the same time, suffer from those images? How neurosis can also create desire - and repulse? The thrill trapped on a still image, animated by the sequences of a photographic novel. The pose as a potency of movement and emotion, a cut that creates change. Aesthetical fields remind us of the reflexive power of intimacy, pornographic memorabilia and inertia (we all jerk off when bored). The life and party of a gay cowboy, the crazy fantasies of a video game, avatars who we fuck and mythical technological creatures. A dance invites us to take the perspective of the skin, while the desire, the sweat and the texture of the other swings us into a symbiotic territory of desire. Because if we think it through, isn't that what cinema's all about? The encounter of bodies through the sensations conveyed by the image.
---
A Flor de Piel
Andor Polgar, Ju Goma, Sick Ducks, Andrew Visse /NL / 2022 / 4min / DCP / NO DIAL

---
🇧🇪Belgian Premiere
---
A Flor de Piel is an experimental post-porn short film shot entirely on an analog 35mm rangefinder camera.

The title is a Spanish idiomatic expression that literally translates to "like the flower of skin". The phrase conveys an overt display of emotion. It is similar to the English expression of "wearing one's heart on one's sleeve".
---
---
Les Dieux du Supermarché

Alberto Gonzalez-Morales / CH / 2022 / 8min / DCP / FR ST EN

---
Thanks to an editing made from content collected online (net footage), the director pays tribute to the male body which he has a love-hate relationship with.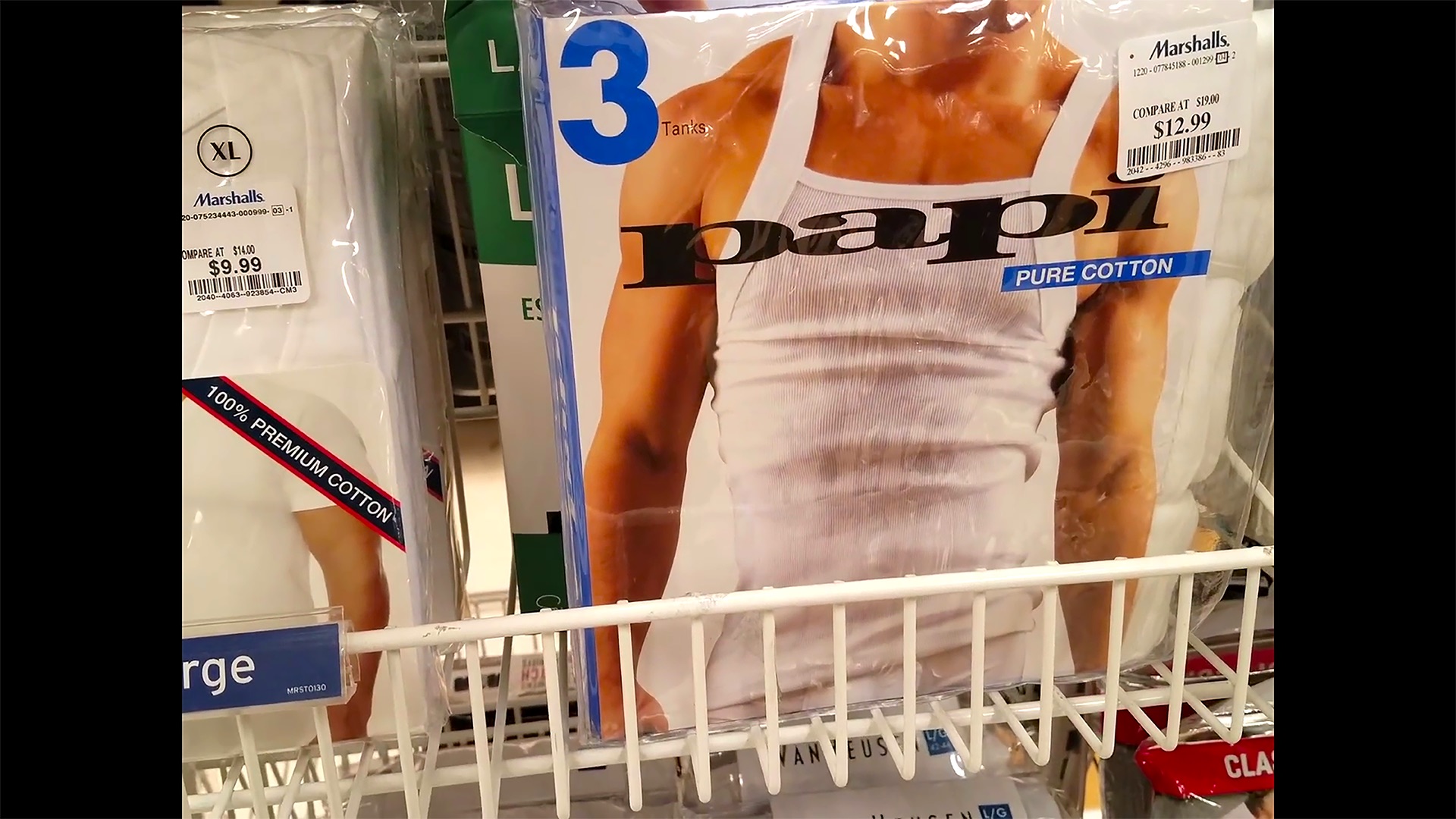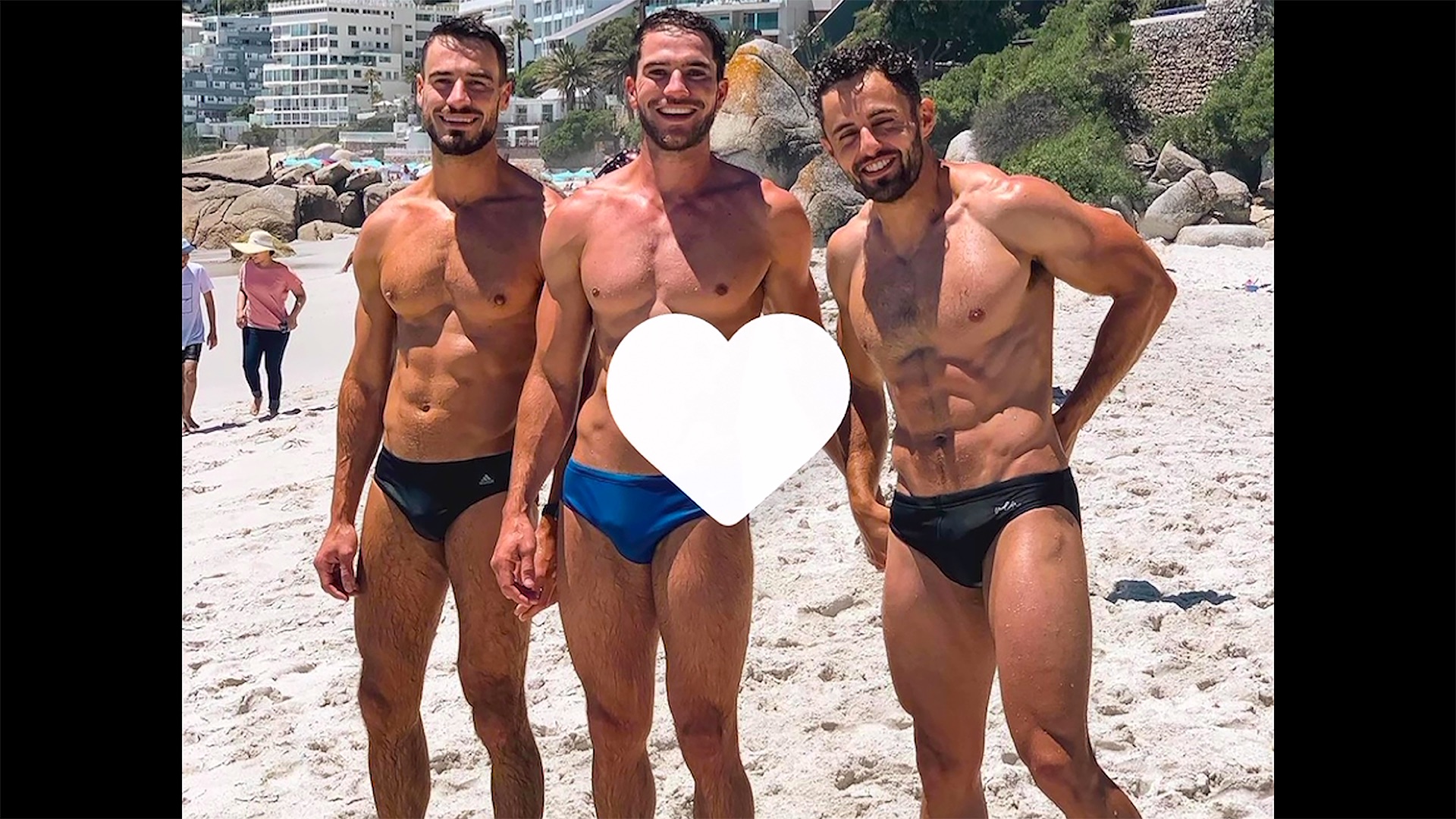 ---
---
Monstera

Vera Chotzoglou / GR, NL / 2021 / 12min / DCP / EN ST FR
---
"monstera deliciosa;
an originally tropical plant, used indoors as an aesthetic, decorative object.
In this work, monstera becomes the symbol of our recent internment experience. A state that deviated us from our familiar course, as if the world was blown away in a delirious drift and derailed, in terms of an unexpected pause.
In this narration video, the indoor scenes, eliminate time and connote a state of disarray; inertia bodies, the monstera in an indoor storm, wild animals in captivity, lighting bolts, an orgasm scene, a Luchador getting prepared, an athenian balcony. The strobe lights, reveal the party echo, while the narration, focuses in monstera' s features and care instructions.
In this field of desire, reality, struggle, memory and expectation, a whole new perception of existing is emerging. The accumulated tension, that the state of hold has brought, leads to the persistent bodies' preparation for wrestling and crash.
An "expedition chronicle", about this totally new context.
Text credits Pavina Kyrkou"
---
---
Amo

Emmanuel Gras / FR / 2022 / 20min / DCP / NO DIAL

---
🇧🇪Belgian Premiere
---
In a universe that looks like nothingness, two beings seem to exist only to come into contact.
---
---
Fluidité
La Fille Renne, Laure Giappiconi, Elisa Monteil / FR / 2021 / 7min / DCP / NO DIAL
---
🇧🇪Belgian Premiere
---
"In my dreams, I fuck girls all day long." It's a poetic story, between fantasy and reality, on desire when we are non-binary.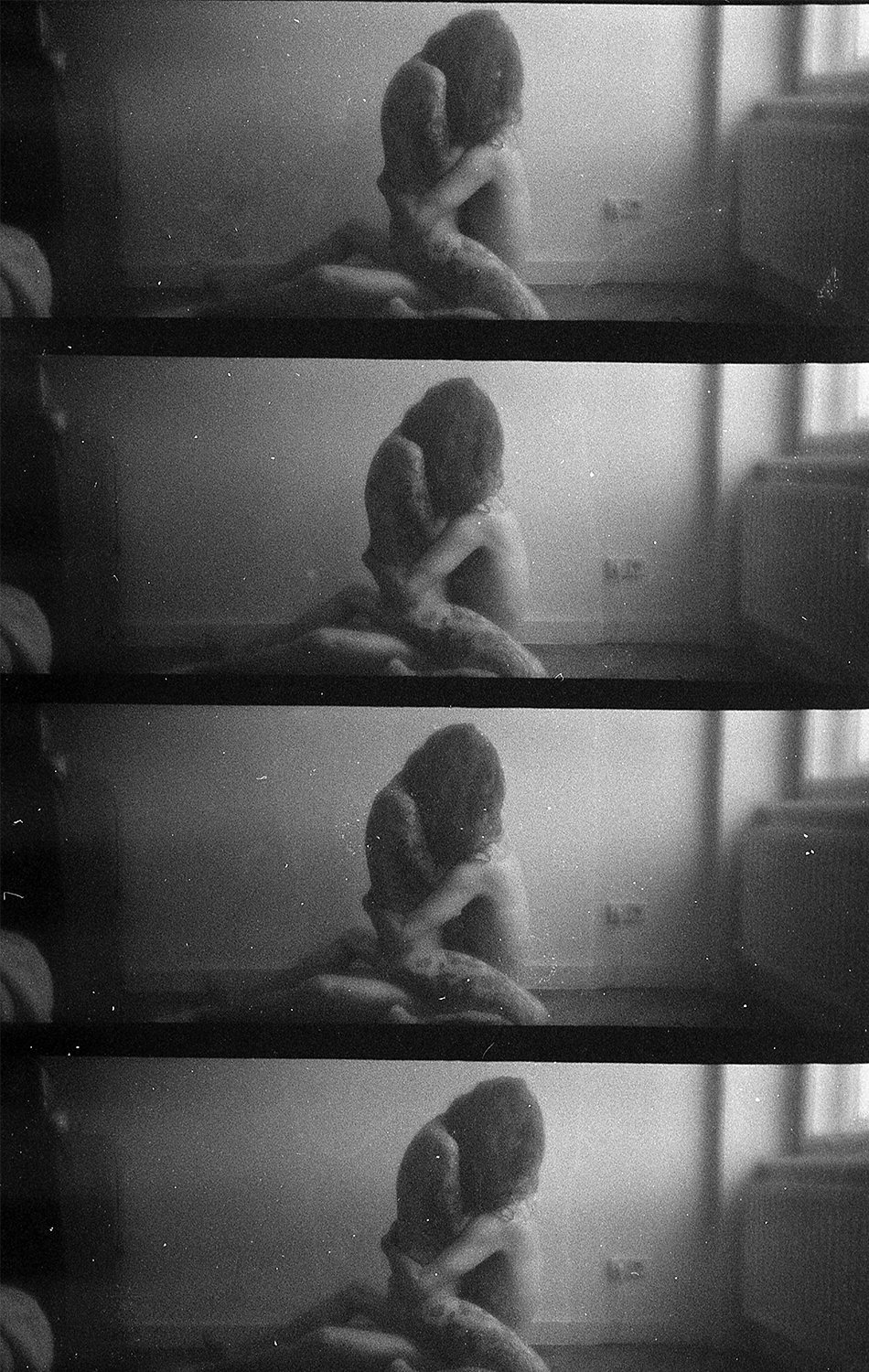 ---
---
Flyby Kathy

Pedro Bastos / PT / 2023 / 11min / DCP / EN ST FR

---
🇧🇪Belgian Premiere

---
In 1981, English actress Kathy Harcourt mysteriously disappeared from the United States.

40 years later, this story unfolds, from an old 35mm copy of the last film Kathy Harcourt stared in.
This film retraces this brief episode of the golden age of adult cinema.
---
---
Stickup, winter orgy

EE Newman / USA / 2022 / 5min / DCP /EN ST FR

---
🇧🇪Belgian Premiere

---
The Ignorant Cowboy yearns for a human connection during a bank robbery, home alone, and in a crowd.
---
---
Tero Risti - one night stand

Stefan Nacke / DE / 2022 / 4min / DCP / NO DIAL

---
A normal night: you throw yourself a mushroom go to a fetish club, but then everything degenerates into pure horror and chaos. be the protagonist in "One Night Stand" and let yourself be seduced by the mysterious beeings in the club of the undead.
---
---
Mary's Vagina

Labros Kordolemis / GR / 2023 / 4min / DCP / NO DIAL

---
🌍 World Premiere

---
Mary starts to develop a phobia of sexually transmitted diseases.
---
---